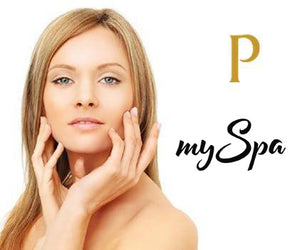 $150 Monthly membership, you decide what service you want.
Signature Hydra Facial
Skin Tightening
Laser Hair Removal (1 hour)
Chemical Peel
IPL Face
Clear Lift Face
Micro-Needling
Plus you receive 10% off any other spa services with your MySpa membership.
Terms
Membership contracts are month-to-month agreements and will auto-renew every month.  Dues are automatically charged to your credit card on the first (1st) day of every month.  Appointments at Paragon Med Spa are made on a first come first serve basis. You are responsible for scheduling your monthly spa services in advance to ensure that you receive your preferred date, time and service provider. Membership dues do not include gratuities.  Monthly memberships may not be used in combination with any other promotional offers or packages, or gift certificates. If you do not come in one month for your membership treatment you are NOT allowed to transfer that money to other services (botox, filler, laser, facial, etc.) You will forfeit unused membership fees if you do not come in that same month.
To cancel your membership, you must contact Paragon Med Spa. Future payments will not be charged from that point. Paragon Med Spa reserves the right to cancel any membership at any time. Paragon Med Spa reserves the right to adjust membership pricing or membership services.