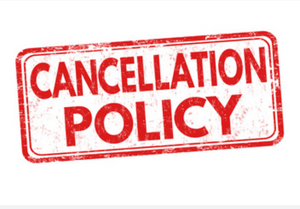 It is the policy of the practice to monitor and manage appointment no-shows and late cancellations. Our goal is to provide excellent care to each patient in a timely manner. If it is necessary to cancel an appointment, patients are required to call (817-473-2120) or text (817-873-6511) at least 24 hours before their appointment time. In the event that you are late, it is required to inform the clinic at least 5 minutes before your late arrival. Proper notification allows the practice to better utilize appointments for other patients in need of prompt medical care. Paragon Clinics will require a card on file to be charged in case a violation of this policy occurs which may result in a $50 fee. 
No Show

shall mean any patient who fails to arrive for a scheduled appointment without notifying the clinic. 

Same Day Cancellation/Reschedule

shall mean any patient who cancels or reschedules an appointment less than 24 hours before their scheduled appointment. 

Late Arrival

shall mean any patient who fails to notify the clinic by means of call/text at least by the time of their scheduled appointment. If arrival at the clinic exceeds 5 minutes after the scheduled appointment time, this is considered a late arrival. 
Appointment must be canceled or rescheduled at least 24 hours prior to the scheduled appointment time. 

In the event a patient arrives late as defined by "late arrival" to their appointment without proper notification, documentation of this violation will be added to their account possibly incurring a $50 fee. If said patient cannot be seen by the provider on the same day, they will be rescheduled for a future available date. 

In the event a patient has incurred three (3) documented "no-shows" and/or "same-day cancellations," the patient may be subject to pay a $50 rescheduling fee to get back on the schedule & may not use this towards any service OR may have to pre-pay for future services to schedule an appointment. The patient's chart is reviewed and determined by this Paragon Protocol.